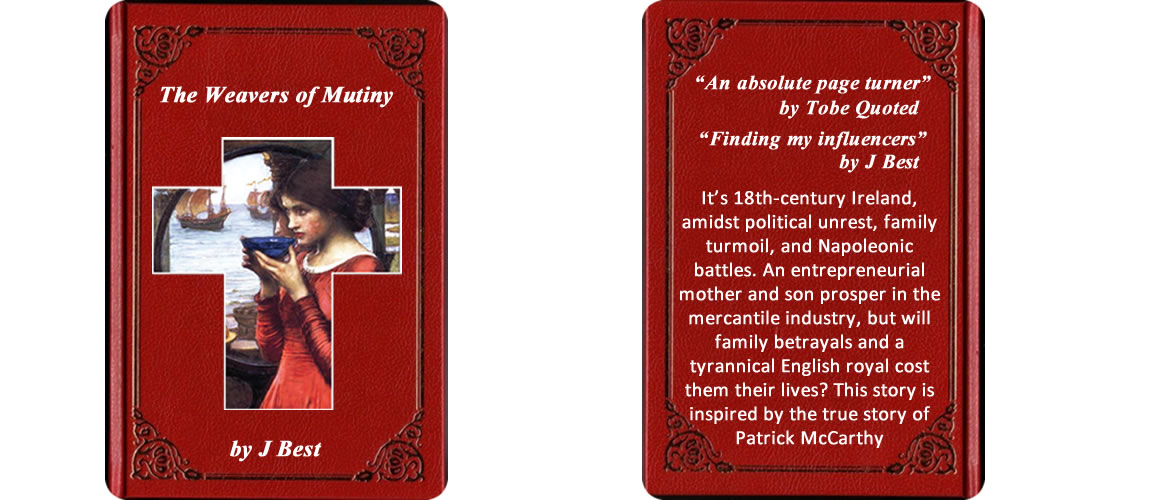 Rise above suffering to discover freedom
'The Weavers of Mutiny' is inspired by a true story, and its hero, Patrick McCarthy, was one of the 'Seven Mutineers of Gibraltar,' who were renowned for leading a military uprising against the King's son, Prince Edward.
It is Ireland in 1790, and young Patrick McCarthy makes his way through the world, first as a brave child textile weaver and then as a determined soldier.
Resolved to liberate his mother Mary from the cruelties of his abusive father, Patrick learns the art of bataireacht – Irish stick fighting – from a kindly priest who is a clandestine rebel leader for the Society of United Irishmen.
Seeking independence, Mary launches her ambitious lace-making career after meeting Monsieur Jean-Louis Blanchard, a French merchant. Disaster strikes when Tristan, Monsieur Blanchard's lover, entraps Mary with charges of high treason and she is subsequently trialled and found guilty. Sentenced to transportation for seven years to the colony of Port Jackson, Mary becomes a surgeon's aid on the convict ship.
With Mary beyond his help, Patrick joins the military. During military training, he risks everything to warn the priest of his impending arrest.
Meanwhile, Monsieur Blanchard flees to Versailles only to discover Tristan's treacherous behaviour. Banished from Monsieur Blanchard's palatial home, Tristan enlists in Napoleon's Army.
In 1803, while in Egypt fighting in the Napoleonic wars, Patrick recognises Tristan and avenges the betrayal of his mother.
After victory in battle, Patrick's regiment returns to the Gibraltar Garrison which is governed by Prince Edward, a brutal authoritarian. Patrick leads a protest against the Prince's strict regime, which results in him being sentenced to death in a court-martial.
In a last-minute reprieve, Patrick's death sentence is commuted to transportation for life. Tortured and shackled, Patrick departs Gibraltar with seven of those convicted for mutiny. They are bound for Port Phillip Bay.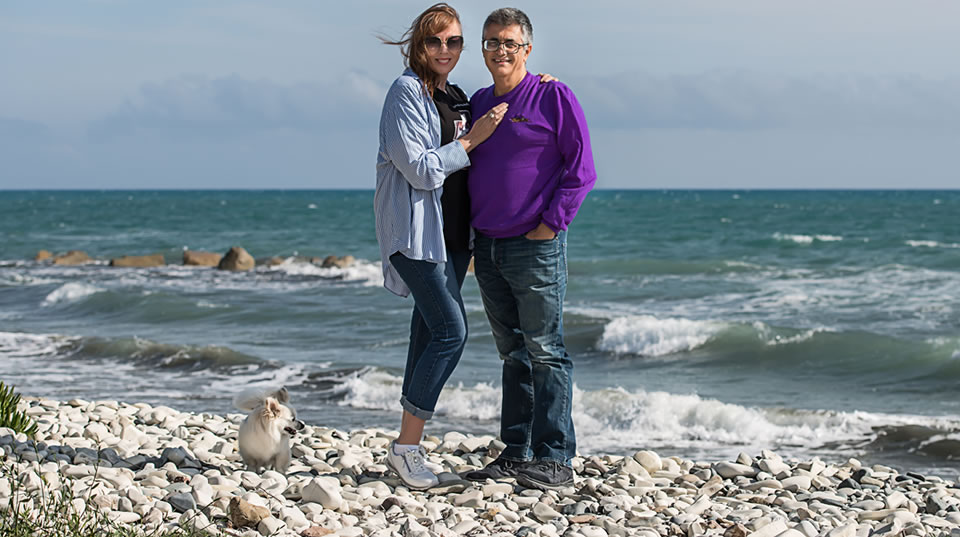 JENNY BEST BIO
Jenny Best completed her first historical fiction The Weavers of Mutiny in 2020. Excited about what she uncovered, she began to sleuth out hidden secrets in history and is researching a sequel.
Jenny is passionate about melding fact with fiction to create an authentic experience for the reader.
As a traveller, she has lived and worked in France, London and Cyprus and often wonders if she is part Gypsy. Perhaps it is no surprise that with her husband Robert and rescue dog Ophelia, she follows the seasons by travelling around the world whilst conducting research. She has circumnavigated the globe numerous times and enjoys being close to nature and in remote locations such as Cyprus and Broome.
Jenny is a University of the Sunshine Coast MBA graduate with a Dean's commendation.
Her management positions include numerous marketing roles such as the Sales Manager of the Gateway Hotel Brisbane and she was the first female State Manager in the history of global company Dexion Australia Pty Ltd. She has also held numerous voluntary committee and board roles.
If you'd like more information, please let me know of your requirements by clicking here